Color of kitchen countertops - dark or light?
Kitchen countertops take a lead when it comes to determining how the design will be perceived when it comes to color, design, and style. Depending on the color of kitchen countertops, the look and atmosphere can be completely changed.
Some countertops colors are very neutral, but some have a lot of personality and can make a design statement.
Dark Color of Countertops
If you are going for a darker, smokey look, a dark countertop paired with slightly lighter cabinets is a classic look. Most of the time, certain rooms have some granite countertop color options that seem to simply work well. When the room is spacious with large windows with lots of natural light, a dark countertop goes well. It is also not going to diminish the size of the kitchen.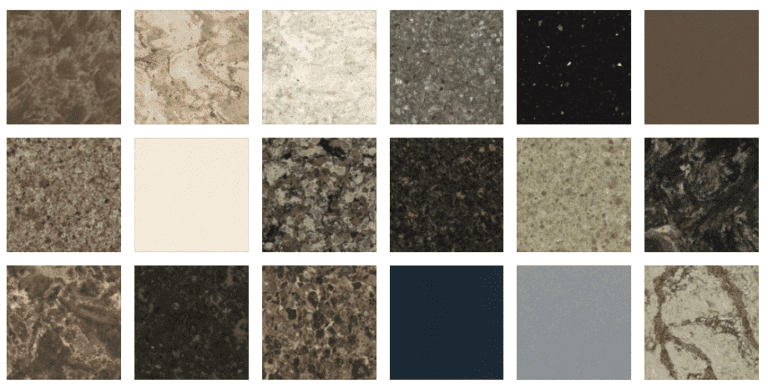 Dark countertops are elegant, subtle, and provide a timeless look regardless of the room. But with dark paint, backsplashes, and wallpaper, dark home fixtures can create a shrinking effect, eating up the shaded spaces and as a result, visually, the room might seem smaller.
It might not work for everybody, but it is a nice look. View more ideas for dark kitchen countertops 
Light Color of Countertops
Lighter hues work ideally if you have white or light-colored tiles on the floor in your kitchen, bathroom, or bar area. A light countertop can produce a very welcoming, rustic feel. View more ideas
A cream-colored or light brown granite countertop often creates a summary or beach-like feel, regardless of the room, it rests in. Adding or changing a kitchen backsplash is a remarkably easy way to transform your kitchen.
View some favorite color designs here.