Quartz & Granite Countertops
Stone Spirit is one of the top providers of quartz & granite countertops in the Orlando area. Here is the process we use to provide the best services. Once we have the dimensions of your project, we will provide a free estimate. We will also guide you through the process of selecting the best material for your project.
After you speak to your stone specialist, it's time for a template from our experienced laser measurement technicians. We use laser templating machines to create accurate and detailed measurements. As soon as the templates are done, they are uploaded into our software and transferred to our fabrication shop.
With our advanced software, we get a 3D visual layout of digital slabs. They are accurate in color, dimensions and contain all relevant properties of the original slab. We create the virtual layout of your project. The photographs of your chosen slabs are rendered into 3D perspectives. This provides precise angles and view prior to fabrication. So you can see exactly how your countertop is going to look before we cut.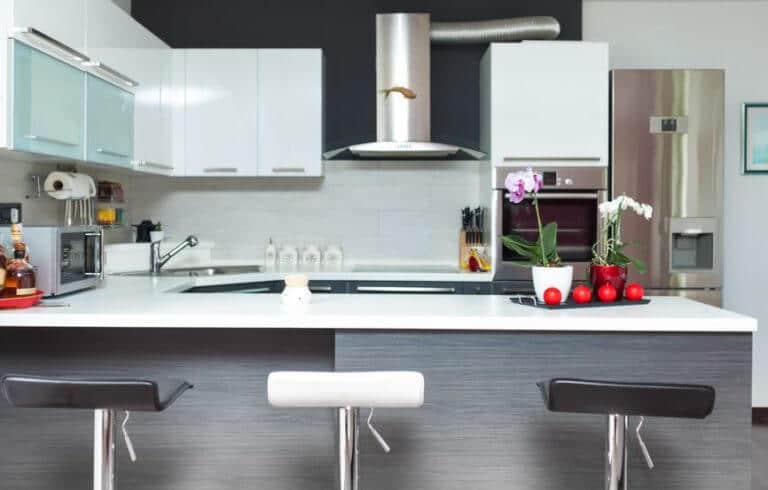 We will make sure that you have the optimal design and layout for your project with the fewest seams.
After the layout is complete, the slabs go to fabrication. We have the most advanced computer-based fabrication processes with CNC (computer numerically controlled) machinery for stone processing. CNC machines take the human error factor out of production. We are able to use our elite quality standards to offer only the best countertops to our clients.
View more countertops ideas.
We only get the best quality quartz and granite countertops so you are buying the material that our experts selected. This is why our inventory is one of the finest quality.