Types of Countertops for Kitchens
Making the best decision may sometimes be difficult since there are so many different types of countertops. There are lots of options when it comes to countertops. To assist you in selecting the sort of kitchen countertop that will work best for you, we have put together information that will outline the benefits and drawbacks of the major categories.
You should consider your requirements before describing each one's attributes in depth. Naturally, this will differ for a big family that uses this workspace often vs someone who just uses it sometimes. The aesthetics or design you seek will also be a vital factor since it is crucial to the overall goal for this area.
There are further choices to consider in addition to these. The ideal kitchen countertop will depend on various factors, including resistance, design, cost, upkeep, required effort, etc. Let's explore some types of Countertops near me in Orlando. View different types of countertops.
Granite countertops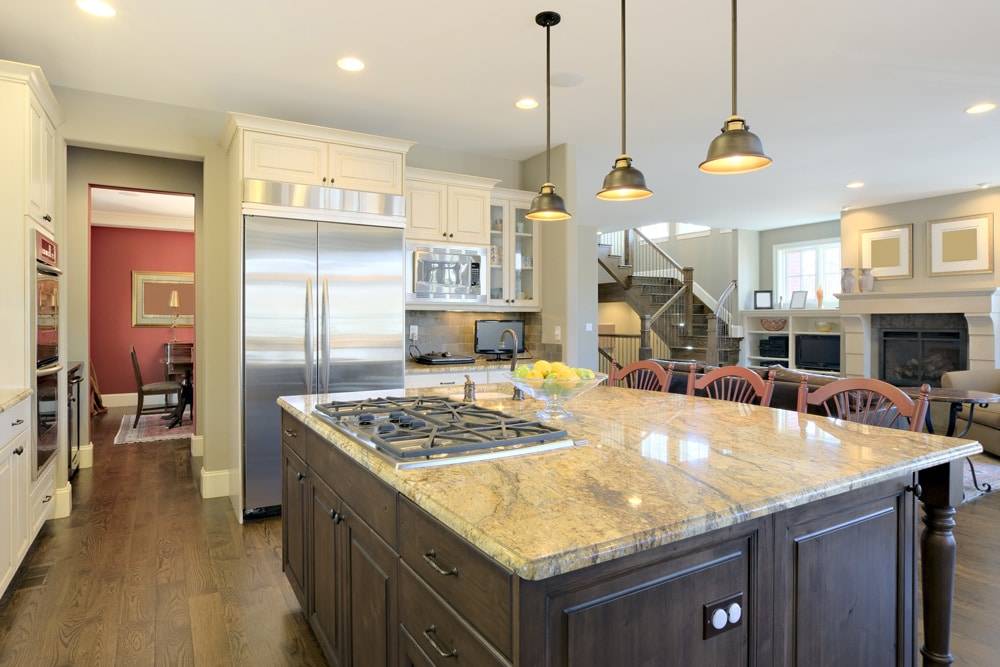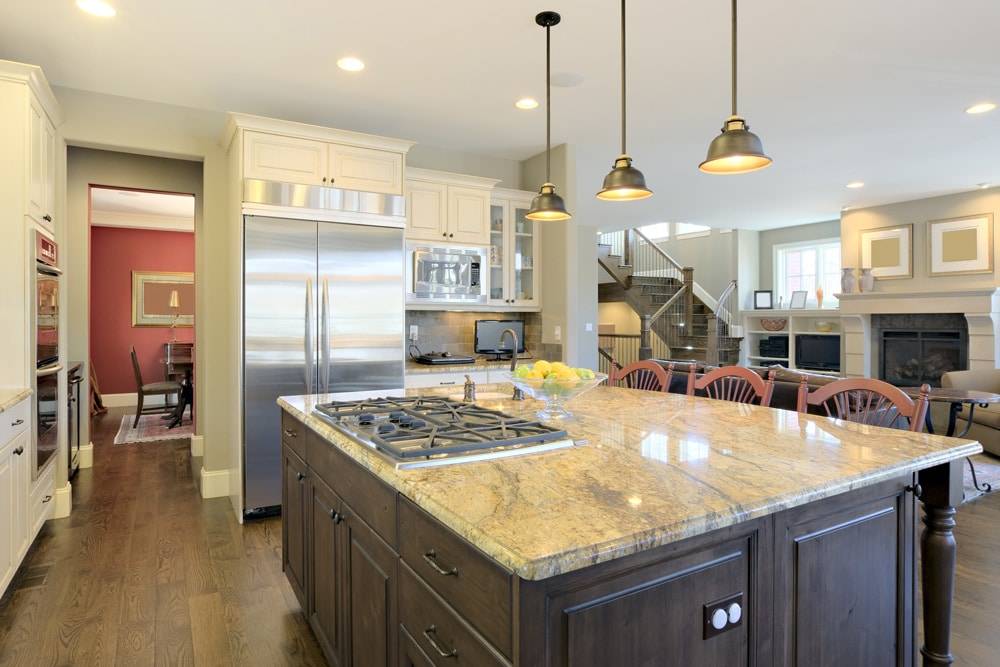 Granite countertops are still very popular. They offer a wide range of costs, finishes, hues, and even countries of origin that many people may be surprised. Despite being not the most expensive countertop, this material delivers a genuinely exceptional value for the money.
It is a naturally occurring substance made mostly of mica, feldspar, and quartz. The design and coloring, as well as the methods and options for handling, installation, and handling, have both changed in recent years.
Quartz countertops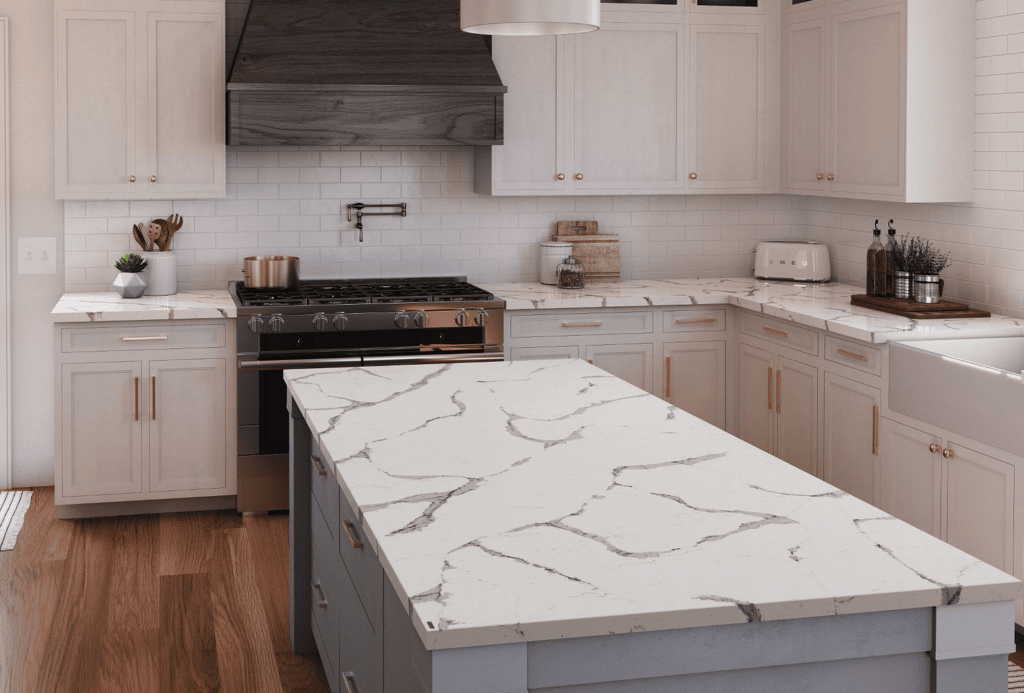 Leading the market and meeting a need for quality and style beyond all else are quartz countertops. They are created using high pressure and temperature techniques on resin and quartz particles.
They are shock and humidity resistant, extremely cleanable, or have antibacterial properties. However, some of them aren't very heat-resistant, and prolonged exposure to bright sunshine over a lengthy period of time causes the coloring to change.
Countertops near me in Orlando
Get a wide selection of granite, quartz, and other countertop materials in various quality and price ranges.
Marble Countertops
One of those materials that exude flair and uniqueness in any setting is marble. Although granite, which offers superior value for money, and primarily quartz countertops have gained ground recently, it is still frequently employed in the production of kitchen counters.
The material's uniqueness and beauty, significant resilience to bumps and scratches (lower than granite but greater than other substitutes), and resistance to heat and humidity are only a few of its benefits. If the upkeep and care are sufficient, we have a worktop for life.
One of its main drawbacks is how quickly they become stained. Citrus fruits and improper cleaning supplies are two examples where, with caution, there should be no issues. Another drawback is the need for regular maintenance (sealing and polishing).
Wood kitchen countertops
Wood countertops are not very popular in the US. They have been used for centuries and are particularly common in Northern Europe. Not as much in our more immediate surroundings since other materials are more prevalent. Though the material, these kinds of counters have become more popular over the last several years. In other words, this desire has been substantially met by post-formed or laminate counters with wood-like motifs.
It is only somewhat resistant to conditions that often occur in a kitchen, including dampness, heat, bumps, and scratches. The fact that they are quite simple to clean and may be restored to new condition using sandpaper must also be mentioned. Periodic care is required, including using materials to seal the countertop.
Depending on the kind of wood used, it has a wide range of appearances, but for those seeking this style, its beauty is unrivaled.
The cost of installation and adaption is also reasonably inexpensive, as are the prices of hardwood surfaces.
Laminate or post-formed countertops
The kind of countertop we are most likely to see in a kitchen nowadays is laminate. They are because there are many really affordable countertops with excellent qualities available.
They continually improve, adding more and better qualities every day, such as increased resistance, anti-fingerprint, and antibacterial capabilities. The availability of laminate countertops in a wide range of creative patterns, including some that mimic wood, granite, or metal, is another of its many amazing benefits.
However, they are not a countertop that will last forever; they have limited resistance to dents, scratches, and dampness, particularly if leaks occur. However, given their low cost, replacing them after a few years won't be too expensive. The refurbishment may also be utilized to add a touch of more modern design.
Stone Spirit – top professional company providing quality services in the fabrication and installation of different types of countertops – granite, quartz, and marble countertops for over 20 years. View our gallery
Free Consults Available, Call Now or Send Request for Free Quote!